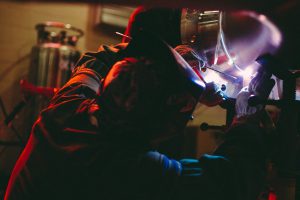 Safety begins with dedication and commitment. Though working in high-risk industries presents its own unique challenges, at Advanced Millwright Services Ltd. this does not impede our attitude, performance or professionalism towards safety. Our objective is to promote a Safety Culture of excellence through education and training to all employees, personnel and clients. We go beyond what is required by law, and since 2014 we have achieved COR Certification. Every year we have maintained our COR Certification at the highest level which reflects our continued endeavour to improve workplace safety.
We are very happy to offer our extensive knowledge and professionalism to help provide you with solutions, equipment, testing and training. We offer to engage individuals in confidential drug & alcohol screen tests. To educate individuals and teams in confined space training, fall protection and equipment operation. We also provide Multi-Gas Detectors and Bump Test/Calibration Machines. Our technicians are all certified and observe all applicable regulations. We provide you with certification and reports upon completion of our services.
We've developed a dynamic dimension of safety that is constantly learning and improving. We can respond to daily demands, changing conditions and unique hazards. When we examine ourselves as a company, we use safety as an indicator of our progress. We are proud to use this standard as a way of evaluation.
List of Safety Services:
Safety Training:
Fall Protection Training
Confined Space Training
WHMIS
Equipment Training:
Forklift Training
Manlift Training
Services:
Drug & Alcohol Screen Test
Respiratory Fit Test
Equipment Rental:
Multi-Gas Detector (4 Gases) & Bump Test/Calibration Machines